What are balloons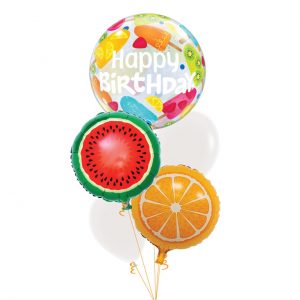 Balloons are latex which is inflated with air and can be used as a child's toy or a decoration.
Nowadays, modern balloons are made from materials such as rubber or latex, which come in various different shapes and colours. It is commonly used for decorative purposes or entertaining purposes.
What can balloons be used for in Singapore?
Balloons in Singapore can be used for multiple occasions. There are multiple uses for balloons such as birthday parties, weddings, corporate functions, school events and more. Here are some creative ways to play with balloons.
Publicity use – Balloons are used for publicity for major events. Screen printing can also be used to print designs and company logos onto the balloons.
Modeling Use in Art – The balloons used for sculpture are made of extra-stretchy rubber so that they can be twisted and tied without bursting.
Water balloons – Water balloons are small rubber balloons filled with a liquid instead of a gas. They are usually used by children for trying to get each other wet by throwing it at each other in a game or competition
Drops and releases – In a balloon drop, a plastic bag or net filled with air-inflated balloons is suspended from a fixed height. Once released, the balloons fall onto their target area below.
Balloon Party Singapore
Balloon Party Singapore supplies various types of balloons that cater to your desired style and is perfect for any occasion. We provide selling & delivering balloon party facility services at the highest standard with competitive deals and safe payments. We also cater on selling single product or even give supplying the demand on shop to our clients.
Interested to know more about us? Click here to view our website! You can also follow our Instagram @balloonpartysg to keep up with our latest news every time we update.