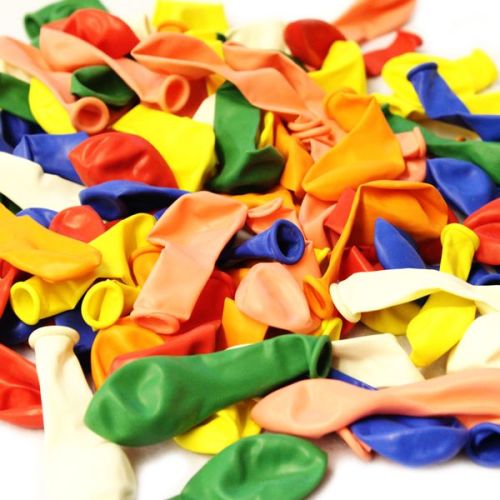 What is latex Balloons?
Whether buying a single balloon or balloons in bulk, the material is identical. Made from rubber, these balloons are available in a wide range of shapes, sizes, and colors. Not only can it withstand normal air, but also helium gas. Despite its cool features, some people maybe allergic to latex balloons and therefore, it is best to avoid contact with latex balloons.
What is the float span for latex balloons?
Latex balloons are inflated with normal air has life span about 2 to 3 weeks. However for helium gas the latex balloons life span is only about 8-12 hours which is lesser then other balloons. Latex is a porous material. Therefore, helium begins to seep out from the moment the balloon is inflated. Hence, we recommend inflating them with helium as close to the event as possible in order for them to look their best throughout. It is best to store the balloons at room temperature as it will last longer for about few years and not affect the quality.
What are the possible risks ?
Latex balloons are festive and colorful, and bring life to an event. However they are one of the reason for the leading cause of choking deaths in children in the U.S. Nearly a high 38 to 40 percent of all toy-related choking deaths reported between 2001 and 2014 involved balloons. Most of the balloon accidents involved children who are under the age of 6, but even older children should be warned of the dangers of chewing or sucking on balloons. It is best advised to keep young children and toddlers away from the balloons to avoid any form of fatality.
More information and enquiries
Latex Balloons are fun and colorful, however it does have its pros and cons. You can contact us directly for more information and checkout our Shopee and Carousell accounts for balloons. and visit our website BalloonParty.
Email: Support@balloonparty.sg
Monday to Saturday – 9:00 am to 6:00 pm