Looking for some birthday balloons?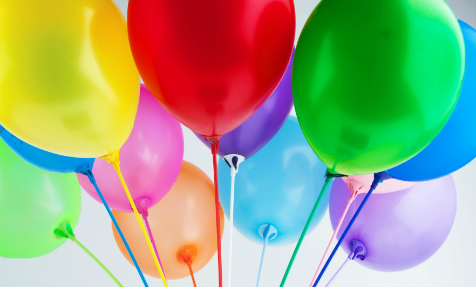 Needed some birthday balloons for your party? You've visited the right place! At Balloon Party, we supply various types of balloons that cater to your desired style! What are you waiting for? Customize them yourself now!
What types of birthday balloons do you sell?
We sell a range of products from Latex balloons to Mylar balloons to Cloudbuster Balloons and to balloons accessories. Let me break it down for you.
Latex Balloons
These types of balloons usually last between 11 hours to 20 hours, a lot depending on the size of the balloons.
Mylar Balloons
These balloons can last a lot longer than latex, some can last for two weeks or more depending on the humidity of the weather. But most balloons can last for 3 -5 days.
Cloudbuster Balloons
These type of balloons last the longest out of all and is used usually for events that last for a month or more. They come in various shapes and sizes and the largest and get up to 5.5 feet large.
Are you a certified balloon supplier?
Yes don worry, we are a local certified balloon supplier that supplies various types of balloons that cater to your desired style!
What types of balloons best suits your birthday theme?
At Balloon Party, we provide a range of balloons for you to choose from and we are able to sell them individually for your birthday parties and in bulk for other suppliers.
Where to find us?
You can find us on our website. We are also available in Shopee and Carousell as well. Go shop now!
Want to know more?
If you're interested, you can click here to visit our website or you can follow us on our Instagram @balloonpartysg to keep up with our latest updates every time we post!