Where to get Latex balloons in Singapore?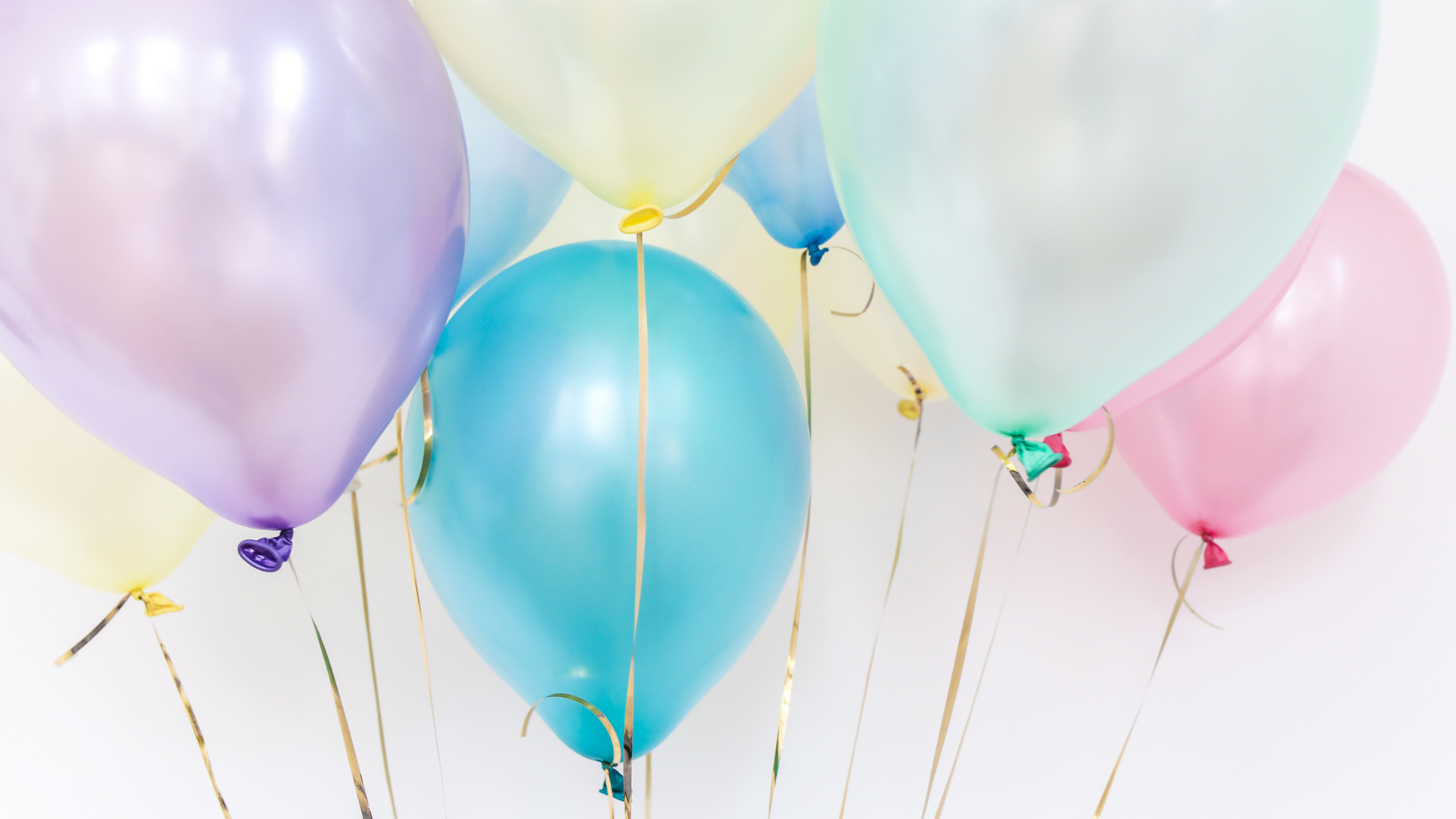 At Balloon Party Singapore, you can get a variety of balloons that cater to your desired theme and is perfect for any occasion!
How many Latex Balloons are there?
There are different types of 5 inch Latex Balloons and they are:
Standard Latex Balloons.
Jewel Latex Balloons.
Fashion Latex Balloons.
Pastel Pearl Latex Balloons.
Metallic Latex Balloons.
Radiant Pearl Latex Balloons.
Details of latex balloons in Singapore
Standard Latex Balloons
The 5" standard range contains the basic, standard colours such as red, green, blue, yellow, etc. Least expensive of all the 5" balloons, they are perfect for those with a tight budget!
Jewel Latex Balloons
The 5" jewel range contains a wider range of colours than the standard one and includes colours such as magenta, lime, ruby red and sparkling burgundy. Jewel balloons are translucent meaning you will be able to see through them, especially when there's a light source nearby.
Fashion Latex Ballloons
The Fashion Range is a collection of modern colours containing shades like the interestingly named 'robin's egg blue' a shade of cyan like the eggs laid by an American Robin and 'wild berry', a combination of different berries. These balloons are ideal if you want to add a bit of uniqueness to your event venue/balloon decorations, particularly where colour is a key element.
Pastel Pearl Latex Balloons
5" Pastel Pearl latex balloons are shades of 'pastel' colours like light blue, lavender and mint green. The colours compliment each other giving off that gorgeous vintage flower trend. They're a popular choice to use at weddings and Christenings.
Metallic Latex Balloons
This range has just two colours; metallic gold and silver. The metallic pigment in the latex of these balloons provides the metallic colour. The balloons have a soft sheen finish. 
Radiant Pearl Latex Balloons
Colours in the Radiant Pearl Range are similar to Jewel colours. Jewel colours are richly saturated hues named for gems including sapphire blue, ruby red, amethyst purple, citrine yellow, and emerald green. But, the Radiant Pearl Range of colours are solid.
Note
5" latex balloons are not suitable for helium-filling as they don't hold enough to enable them to float but there are other ways to use them when you want to air-fill them. Especially having a latex balloon in Singapore with the weather, you gotta be careful of the humidity so that the balloon does not burst. So leave them in a cooling area! 
Are you Interested?
If you are interested, you can click here to visit our website or you can also follow us at our Instagram @balloonpartysg to keep up with our latest update every time we post!