Balloon Supplier in Singapore
Looking for balloon supply? Balloon Party Singapore is the balloon supplier based in Singapore that you need. With our extensive range of balloons, you'd be spoilt for choice!
About Us
At Balloon Party Singapore, we supply balloons for all uses. Be it for corporate or school events to the joyful moments like baby showers and birthdays, we got it all covered. Not to mention, we provide fast local delivery services for our quality balloons.
Being home to hundreds of types and designs, we take pride in making sure that we're your convenient one-stop-shop for your balloon needs.
Our designs cater to almost every age group and for a variety of occasions. For the little extra deco for your special day to celebrating love or your little one – you can rest assured that we got you covered.
Share the joy and celebrate your occasion with our balloons. Our balloons help to make your moments picture perfect and to set the mood for your celebration.
We do both commercial sales and supply for our balloons – for the ones who are hosting a large scale or a more grand event, feel free to contact us and we'll try our best to meet your request without doing too much damage.
Besides the conventional latex balloons, alphabet or letter balloons and foiled cartoon balloons, we have something special for the littles ones at home too! Our Walking Animal Series' balloons are not only an adorable sight but interactive.
Also, we have Remote Controlled balloons as well for you and your little one to engage in bonding time together.
Quality time together has never been so convenient and fuss-free.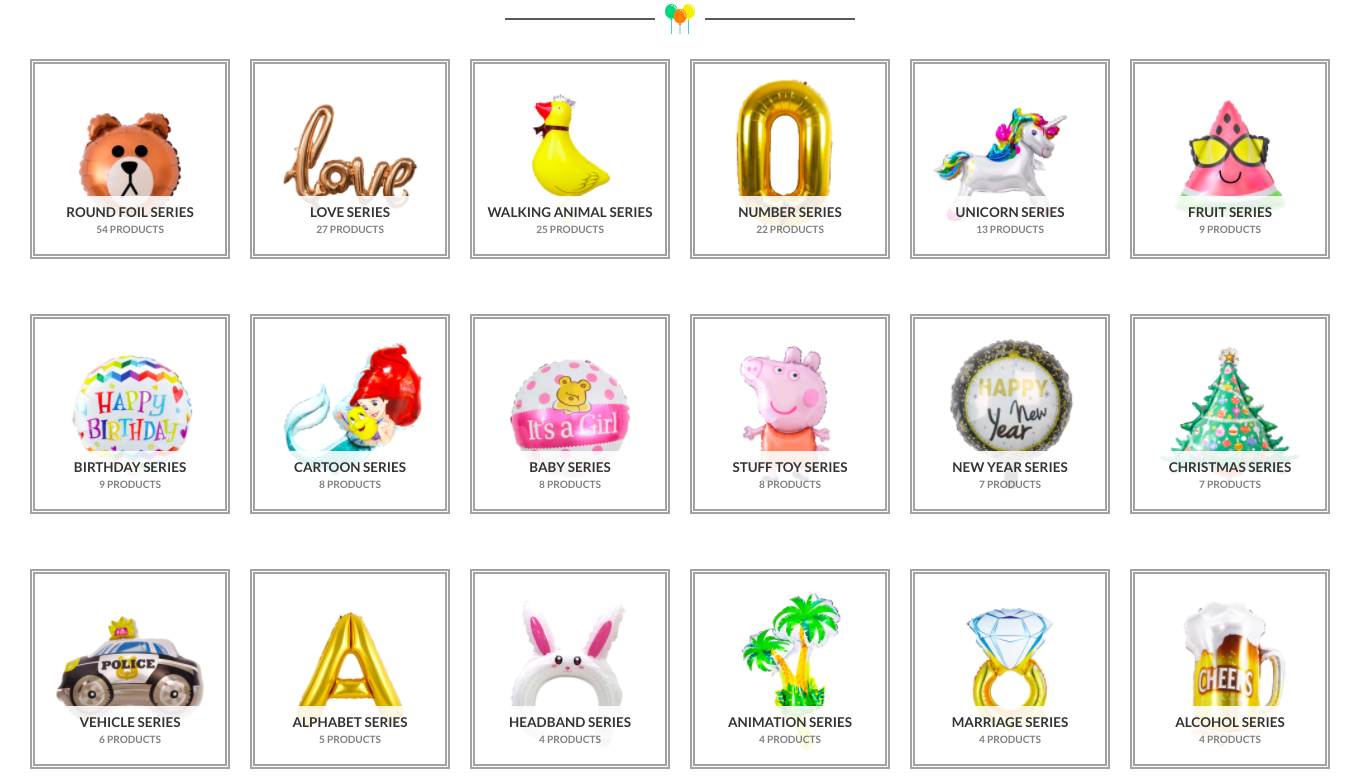 Click here to view all the designs we carry
Interested for sales or balloon supply?
If you are interested in our balloons, feel free to contact us here