Looking for balloons for an upcoming event / party?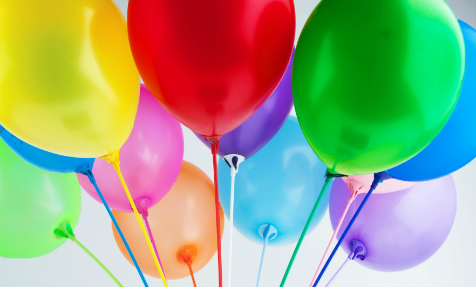 Balloons are essential when it comes to parties or events. It helps to enhance the overall ambience and make the whole event look put together. Why not try ours instead! We provide a range of balloons that cater to your desired event or theme of the party! From latex to animals, to numbers and alphabets! We got them all!
Where to buy good quality and affordable balloons in Singapore?
If you are looking for affordable balloons, you can try searching up on Shopee as they sell a range of balloons and their price can range as low as $0.80 per balloon!
You can also look at our website or Shopee @balloonpartysg to find out more! Price are all quoted and we ensure that the price you pay for is what you will get! We are a trusted seller and we hope all our customers are happy with their purchases
How much does the balloon cost?
Our balloons can go as low as $1.50 per balloon! Interested? Click the link below to visit our website now!
Delivery services
Unfortunately, we do not have a free delivery service and delivery fees will be charged based on our location to yours! We would recommend you to pick them up yourself if you are buying just a few!
Please book an appointment before coming down as we are only limited to a number of visits at a time.
Platforms
Follow us on all of our social medias to keep up with our latest updates and discounts! We are now available in Instagram, Facebook, Shopee, and Carousell!
Contact us
If you want to know more, you can click here to visit our website or you can email us at support@balloonparty.sg! Feel free to chat with us if you have any enquiries!
Other articles