Balloon Singapore party shop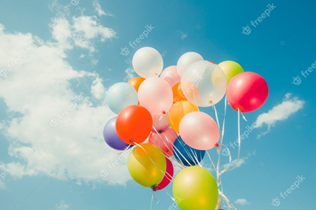 Our services include providing a wide range of customized balloons and able to arrange island wide delivery. If you need the supplies as soon as possible, we are able to provide delivery with flexible timing across the island to accommodate to your schedule and making your planning process simpler! We are able to include personalized message on the balloons arrangement as well as your preferred selection of colors. With these, your gift is certainly one of the kind! It is also an excellent way to show someone how much you appreciate them! You can count on us, Balloon Singapore, to make your dream party come true!
Unique style of celebration
Balloon Singapore specialized in providing balloons arrangement for your surprise party, birthday party or any other celebration party! With our creative team, we will definitely make your dream concept come true and make your celebration party a memorable one! We will work closely with you to create the celebratory look that you are looking for, in terms of decoration or express your best wishes.
Locate us
Thinking of creating a party that are full of fun and memorable, our dedicated staff are more than happy to answer to your queries! We can provide you a quotation for the style of balloon arrangement requested by you. Balloon Singapore is currently running a promotion for first time customers! If you choose any of our party packages at our websites, you will enjoy twenty percent discount! We are available at shopee and facebook! You can also find us at our main website and contact us balloononline@fun.com.sg! We are excited to serve you soon!
Here is what our long term customer says ' balloon Singapore is the best seller I have ever met! Will not hesitate to arrange balloon parties with them in the future '