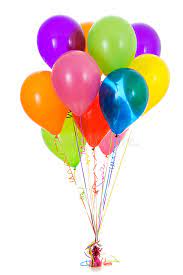 What balloon bundles can you get when celebrating a special occasion. Do companies offer these as bundles?
We use balloons when we get them outside public malls, carnivals, and during events as well. But instead of having one balloon, you can get a balloon bundle for yourself if you want to plan and set up for birthdays, balloon parties, and events as well.
Why do we need to have balloon bundles rather than just having one? This is not that one balloon is not special. Its design could be different and it is uniquely based on the shape and size that makes it fun. Why balloon bundles can help to benefit you as more balloons, being of a set can help to light up your party or event.
Different colors of balloon bundles coming together can help make it look attractive. When people come to visit your place, they will feel thrilled or excited about the party or event. The reason is that people see it as beautiful decorations when coming to that place. This allows people to have a clear mind on what the event is about or know what the theme is just by looking at it.
This is why you should get a bundle rather than one balloon. If you are interested in getting balloon bundles for an upcoming party or event. I suggest that you go to the Esty website. This is a global market platform, where they sell products for homes, weddings & parties, and art & collectibles. Other things they offer are jewelry & accessories, clothes & shoes, toys & entertainment, and craft supplies & tools. They have a wide range of balloon bundles you can choose from that come in different colors and designs to suit each theme.
Want to buy a themed balloon instead and want one. You can go to our website.