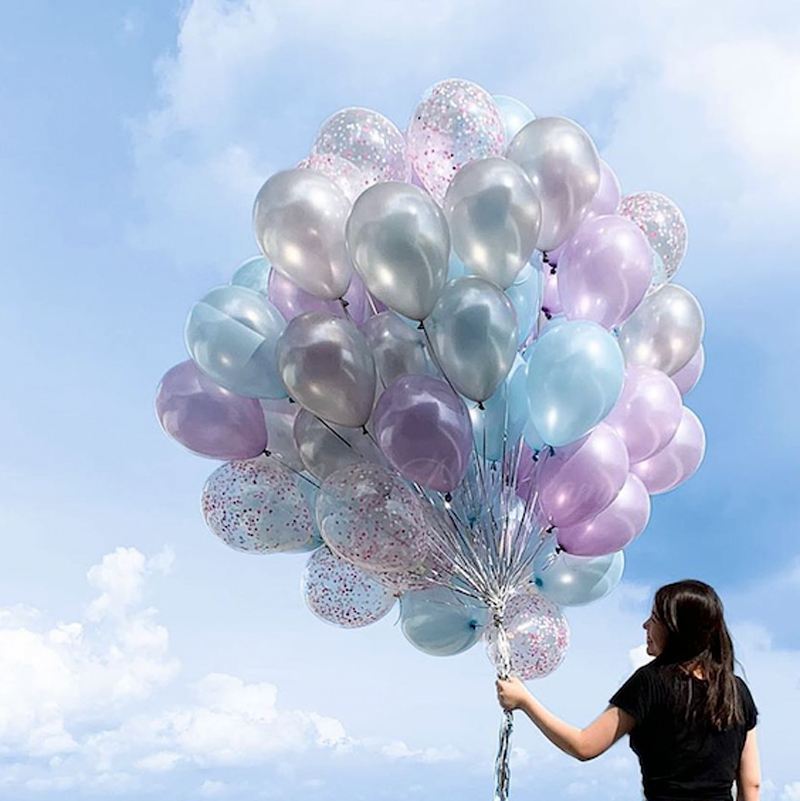 What is a party without helium balloons? It is a must in every parties and events as it used as a decoration or event gift.
What is helium balloon?
Helium is an inert gas which is the lightest member of the noble gas series. If you have decided on balloon decorations and ask yourself on the question, "How long does latex helium balloon last?" there is no need to worry about that, since latex balloons are filled with helium without the Hi-Float treatment inside they usually have a float time up 8 to 10 hours. Helium-filled foil/mylar balloons will have a float of about three to four days. In fact, there are certain balloon brands and material that will stay floated up to three weeks. However, when it used at outdoors, the float time greatly as the heat increases the rate at which the helium escapes. Balloons inflated with air can last much longer. This is because the helium molecule is very small and easily escapes the balloon material.
How much does it cost?
Typically, helium balloon are more expensive than those filled with air, but considering they float and have a float time that can go up to few days of week , they are a worthwhile investment. However, the gas price are dependent on how big the balloon is for like foil/mylar /bubble, and cloudbuster .
What is it used as?
Balloons filled with helium are trendy today. We can use them to decorate parties, street scenes, and for marketing event venues. They are now available in l bouquet form for greeting, appreciation, love and as other gift. The only disadvantage is their price, but several benefits can make you pick up helium balloon. Helium is entirely harmless to humans and nature. This gas is non-toxic and non-explosive. Thus, parents may give balloons filled with it to children.
For More Enquiries
You can checkout our websites for more about the variety of balloons that we offer and get your balloons from us, balloonparty. Do check us out as Shopee and Carousell too.
Email: Support@balloonparty.sg
Monday to Saturday – 9:00 am to 6:00 pm