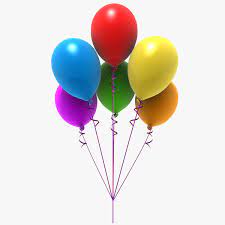 Children enjoy purchasing and playing with party balloons because they are inexpensive and colorful. Balloons are now widespread during birthday parties, and they are extensively utilized at children's birthday parties all around the world. Children's birthday parties are enjoyable, and organizing one necessitates having all of the necessary items on hand.
Importance of Party Balloons
For children's parties, balloons are a requirement. Children adore balloons, and birthday celebrations would be dull if there were no balloons present. They're so much fun since they're always a beautiful sight. When imaginatively positioned, a balloon can quickly liven up your space like pieces of art. Decorators utilize balloons in a variety of forms to give the party location a photo-perfect finish.
Types of Party Balloons
The first type of balloons is the standard elastic kind, which is mouth-blown and comes in a variety of colors. These sorts also come in a variety of forms, including the standard round oval and elongated varieties. You should acquire foil balloons if you want a balloon that you can paint and write on, but they are the most costly of the balloons. You may have customized personalised words on your birthday balloons, such as "HAPPY BIRTHDAY," to light up the birthday celebration. These may be customized at the store where you purchase the balloons or bought specifically online. You can't have decorations without balloons if you've chosen a site from your list of children's birthday party venues.
Other Occasions
Even other occasions like baby showers, use foil balloons. They often take on the shape of a teddy bear or a heart for these type of occasions. They can also be shaped like frogs, kittens, puppies, and other animals. Even though the toddlers who are welcomed by the baby shower balloons are unlikely to remember them, the foil balloons make excellent souvenirs for both parents and children. Balloons, regardless of the occasion, are excellent decorating managers. They end up bringing that extra spark to a party, whether it's a kid's birthday party or anything else.
Conclusion
Why do balloons and birthday celebrations seem to go together? It's because they're entertaining, inexpensive, and attractive. Balloons are inexpensive décor and excellent party giveaways. As a result, a fantastic celebration requires only one thing: a plethora of balloons! At BalloonParty, we provide different types of balloons and can cater to any type of occasion. From normal latex balloons to helium foil balloons, just send us a message for enquiries.