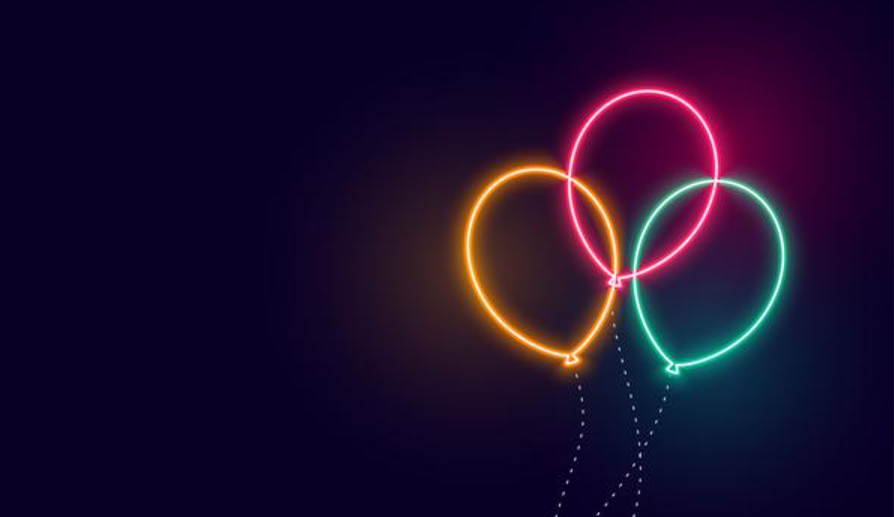 Balloons usually add a distinctive touch to a party, but one blow-up product guarantees that your guests will rave about your event. LED balloons are available in a wide range of colors. Each balloon is equipped with a single LED that is powered by two batteries and is expected to last for 15 hours. The instructions are straightforward, The balloons will pop when you pull out a strip. Each balloon has a "belly band" to help you determine the proper inflation diameter.
Why choose LED Balloons?
Skip the candles, lanterns, and string lights for your next nighttime gathering. You're the hostess with the most, which means your guests will be amazed from the moment they enter until they depart. Balloons are a must-have for every party, as they are timeless and acceptable for people of all ages. But, as a techie who adores anything with an on/off switch, I couldn't stop myself when I discovered that combining LED lights with balloons would create immediate luminous lanterns.
Any other platforms to shop for online balloons?
We are also now available in Shopee and Carousell. Just add us to your cart and check out together with your other items! Simple and hassle-free! We have many exciting reasonable and affordable online balloon packages.
For more information check us out at BalloonParty and start shopping with us for all your events. We are a one stop center Balloon Supplier Singapore for all parties!
We provide the best services and we assure you that you do not have to worry about buying balloons from other shops. You can can everything you want. We are trusted Balloon Supplier Singapore.
If you have any further enquiries you can contact us directly or email, we will be more than willing to clarify things with you.
Email: Support@balloonparty.sg
Monday to Saturday – 9:00 am to 6:00 pm