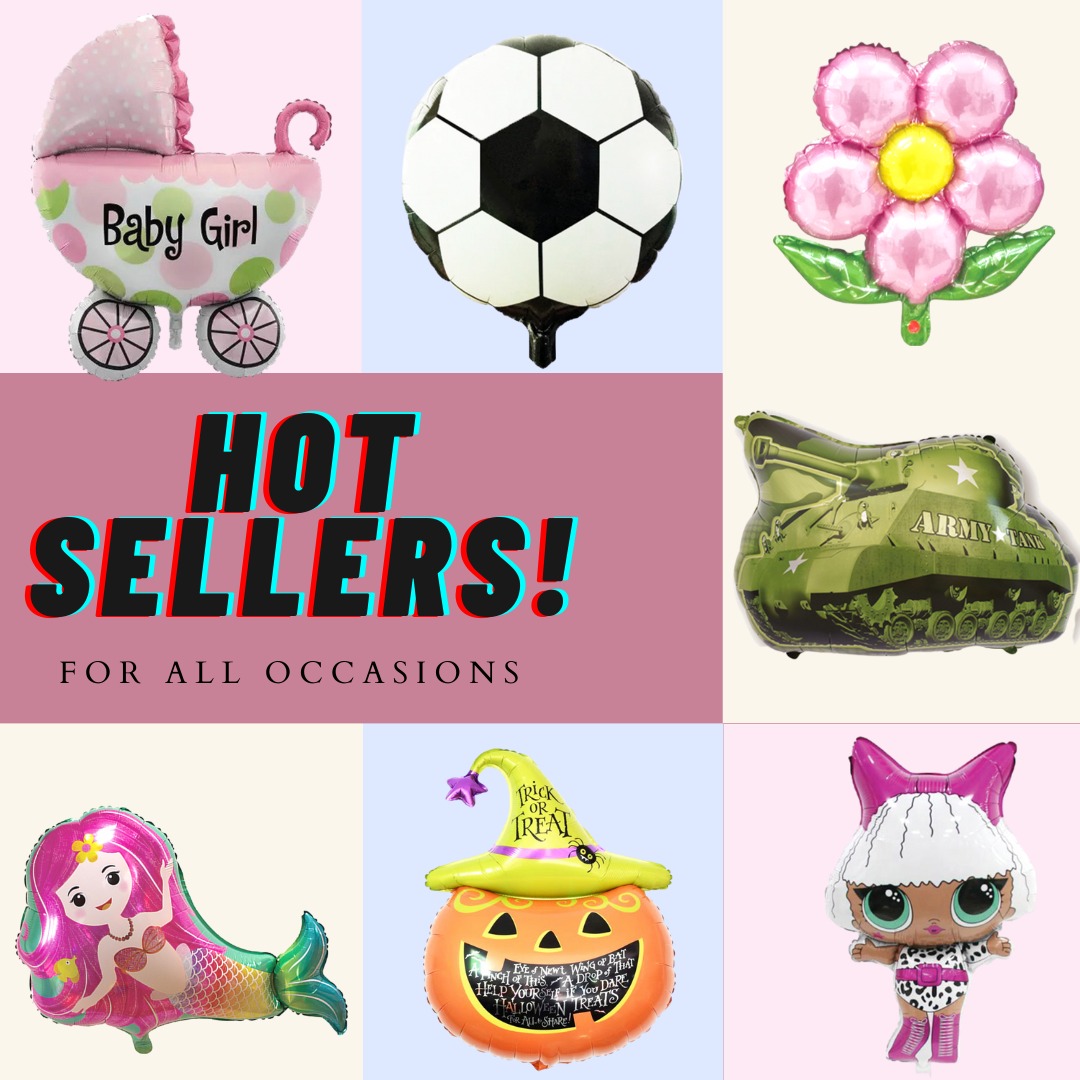 Foil balloons are the apex of balloon-dom. If you didn't already know, they are created from a very thin sheet of metal that is cast over the balloons nylon base .Not only are they fun, they stay inflated longer. There are many different ways to fill a foil balloon. Consider the following the next time you're ready to inflate foil balloons at your next party.
Benefits of Foil Balloons
When organizing a celebration, you want to make it memorable and fill it with a festive atmosphere. Decor plays an important role. What is the advantage of foil balloons over other balloons, and when should you prefer exactly foil balloons?
The foil products have much higher strength than latex and other kinds of balloons.
Usual balloons do not hold helium, but foil balloons can not deflate and stay in flight for a very long time.
They hypoallergenic and safe for health. The balloons made of the metalized film are not dangerous for allergic people, do not emit toxic substances into the environment, and are approved to use in schools, kindergartens, etc.
They look fancy. Balloons play the role of room decor, and they can form air bouquets.
These balloons are easy-to-use. You can inflate a foil balloon at home without a pump.
You can apply any ornament or print on foil products. There is a wide range of various shapes: geometric figures, animals, cartoon characters, etc.
Types of Balloons
Figures are a great way to highlight an important date, make a great graduation party, have fun celebrating a child's birthday or an adult's anniversary.
Figurines and round balloons with heroes are child's play, which is terrific for decorating a party. All parents know that their kids have favorite cartoon characters that bring smiles and delight. You can easily make the cherished desire come true and give him a birthday morning in a room full of bright colors and favorite cartoon characters.
Walking figures are miracles on legs. The secret of their popularity is that a slight breeze creates the illusion that the figure is walking. This walking effect is created because balloons are inflated with helium, which pulls them up, but the cardboard legs balance and do not let them fly. So, if you know how to inflate foil balloons with helium, you can create your little Disneyland. Just imagine how many positive emotions your kid will get if the bright and funny duck comes to life and dances in the wind.
Any other platforms to shop for online balloons?
We are also now available in Shopee and Carousell. Just add us to your cart and check out together with your other items! Simple and hassle-free! We have many exciting reasonable and affordable online balloon packages.
For more information check us out at BalloonParty and start shopping with us for all your events. We are a one stop center Balloon Supplier Singapore for all parties!
We provide the best services and we assure you that you do not have to worry about buying balloons from other shops. You can can everything you want. We are trusted Balloon Supplier Singapore.
If you have any further enquiries you can contact us directly or email, we will be more than willing to clarify things with you.
Email: Support@balloonparty.sg
Monday to Saturday – 9:00 am to 6:00 pm