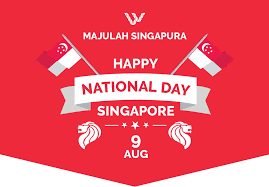 Sell balloons on a national day? Singapore turns 53rd this year and again!
How do we celebrate this year and do we need balloons for the national day? That's right, this year's upcoming public holiday is here. The national day would be arriving soon and it would be more exciting and louder as Singaporeans, furthermore can't wait to cheer on during the start of this celebration.
Also, what's more about having to celebrate it, but to have a concert on the day itself live at Sentosa. Not only do celebrities appear on stage, but Ns soldiers along with other performers including stage performers and singers. Halimah Yacob would be joining this year's celebration. Along with the prime minister and others as well.
How do they sell balloons for national day and do you even know how to get one for yourself. Not all shops have available stock of National day balloons based on the design or more of them before the celebration begins. If you can't find more balloons on the day and run out of ideas, I suggest that you go and check them out at the party joy website.
Party Joy is a company that provides balloon printing services. They are the fastest printing company in Singapore. For them to complete it rather than waiting for more than 10 to 14 days for your order. They can immediately finish it and can deliver it to you in 3 days. They can also create different balloons like happy birthdays, baby balloons, and letter balloons as well. If your look for balloons for the national day they have what you're looking for. They sell custom-made SG53 National Day balloons where you can pick different colors which you can pick anyone when it comes to purchasing one. The price of these balloons is cheap and affordable.
You can also go to our website if you want to get another balloon on various themes.