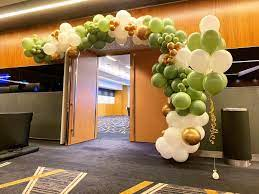 Which are the best SG balloon companies here in Singapore! Why are they the best?
Do you know which is the best balloon company you know? Which they provide the best deals and services in Singapore. How would you know, did you go to their store before, contact them to provide decoration services for your children's birthday party celebration.
For a person who doesn't know which are the best balloons to find in Singapore. I suggest that you should go and read on SG's top 10 websites. They talk about the brief introduction of the 10 best SG balloon companies that have done top-notched balloon decorations. Out of the 10, I am going to talk out the 5 SG balloon companies that do the decorations in Singapore.
First is That balloons do decorations services which are professional balloon decorations for events and parties in Singapore. They sometimes do and invite overseas balloon projects from Brunei, Cambodia, and China. They always keep their balloon price affordable.
Second is Balloon shop, a team of professional balloon specialists who benefits from serving their customers, when it comes to purchasing, and pricing for their balloon decorations. They provide easier way for payment methods and offer delivery service.
The third would be Artsy balloons. They have multi-talented balloon sculptures that can twist and turn to shape the balloon into an animal and to also entertain the guest.
Forth is the Little Red Balloons. They create extraordinary party decorations and have good reviews from their clients.
Lastly is Party People, who do planning for parties and events. They have party packages and party equipment rental which you would need when setting up your party.
After know the 5 different SG balloon companies. I hope that you can decide which one you prefer .
Here is our website.