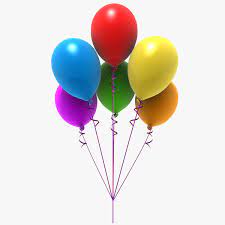 Balloons are so versatile that it seems hard to come up with a list of occasions for which you would use them. They cater for hundreds of parties and events every week. There will definitely be the right balloon design for the right party. You just have to look in the right places and pair the right balloons with the right occasions. Here is a list of the best occasions to have balloons.
Birthday Balloons
Those times when you want to put up a particular performance. Balloons offer color, assist in the creation of themes, and provide something for the party boy or girl to take home at the conclusion of the night. For days to come, a small reminder of a wonderful occasion.
Baby Showers
Newborn balloons provide a unique touch to a congratulatory card. It's a small gesture that adds to the festive atmosphere.
Valentine's Day Balloons
Making a statement with a balloon expresses precisely how you feel to your loved one and there is no misunderstanding that sentiment. A Valentines balloon, a variation on the customary chocolates and flowers, can make them feel cherished for days.
Anniversaries
There are many various designs and colors to choose from for all of those important anniversaries. If you're having trouble coming up with a gift for those special occasions, a balloon allows you to choose something they truly desire while still honoring the day's customs with an appropriately colored balloon.
Weddings
A wedding isn't complete without balloons. If your event isn't packed with stylish balloon displays, how will the rest of the world know what's going on? They provide richness to the ceremony, and the nighttime festivities would be incomplete without them!
Corporate Events
With balloons, you can really amp up the impact of your display stand. Float balloons high above your booth or offer a true presence to your region to let potential clients know where to locate you. A highly cost-effective method to make an impact in a field that is becoming increasingly competitive and inventive.
If your event isn't mentioned here, don't worry. We believe we can accommodate every balloon occasion. Our customised balloon section is perfect for providing a little more oomph and making any occasion stand out.