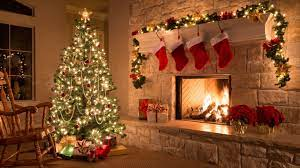 What type of balloons can you get for Christmas it could be a hard one to decide.
Christmas season is coming and it's a festive season to enjoy with your loved ones.
Christmas is the time of the year when we get to celebrate with our family members. The most joyful part about it is the Christmas tree and most importantly presents. Children love presents and they are excited about them. As they're excited about waiting for Santa Claus giving presents to them. They also leave cookies and milk for him to enjoy while coming to your house under the chimney.
But the truth is that it's a myth and not real in reality. I'm not here to talk about this holiday, but rather what you're looking for. I know you are worried about which balloon you want to get for Christmas for your family. You have no idea how to get one. I envy you as can get frustrated sometimes, making decisions on which website to choose from.
The fact that you also can't decide which one to pick as there are a lot of options to choose. For my advice, I suggest that you go to FUNLAH's website. What is FUNLAH you ask? FUNLAH is a balloon company that sells a variety of balloons like modern, colorful, party supplies, decorations for parties, and also float rental.
FUNLAH offers a variety of balloons you can choose from and also if you're looking for a Christmas balloon and in a hurry to get one as soon as possible. They have a wide selection of Christmas balloons, including product bundles which they offer as well. You don't have to worry about their payment as it is cheap and affordable.
If you want to get a different Christmas balloon, you can go to the balloon party's website.