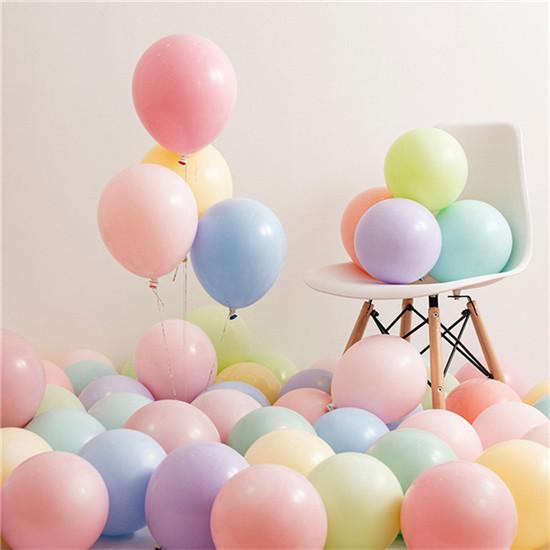 Party Balloons
The most popular and common balloon types is a party balloon. These are made of latex and are round. They typically come in large packs for decorating parties and festivities. Some party balloons have fun messages printed on them.
Latex Balloon Types
The next common balloon types is of course the latex balloons. These are inflate to an oval shape, are made of recyclable latex, and can be easily customized your artwork design. They are usually available in size range from 9 inches to 18 inches. The most common and popular size is the 11" personalized latex, followed by the 9" ones. In general, latex take helium well – usually lasting anywhere from 10 hours to 14 hours of float time.
Mylar and Foil Balloon Types
Lastly, Mylar balloon types are more expensive than latex, but there are some very good reasons why. They are no doubt higher quality with a metallic look and feel, and has much larger imprint areas and far longer float times. Nothing grabs more attention than a cute, bright, shiny floating Mylar balloon.
Any other platforms to shop for Party Balloons Online?
As a party balloon seller we are now available in Shopee and Carousell. Just add us to your cart and check out together with your other items! Simple and hassle-free! We have many exciting reasonable and affordable online balloon types you can choose from.
For more information check us out at BalloonParty and start shopping with us for all your events. Not only that, we are a one stop Party Balloon Seller in Singapore for all parties!
We provide the best services and we assure you that you do not have to worry about buying balloons from other shops. You can can everything you want. We are trusted Balloon Supplier Singapore.
Furthermore, for more enquiries you can contact us directly or email, we will be more than willing to clarify things with you.
Email: Support@balloonparty.sg
Monday to Saturday – 9:00 am to 6:00 pm