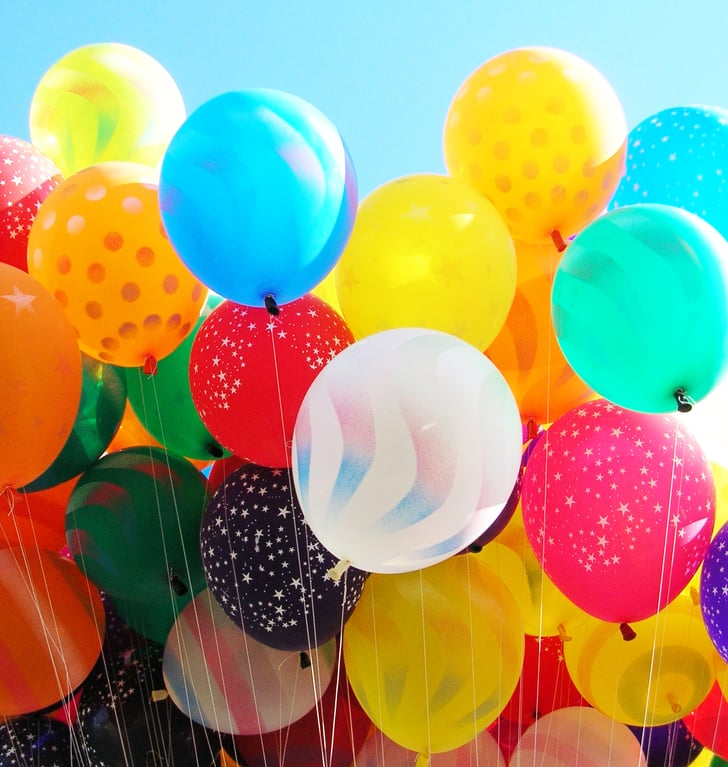 Latex Balloon Type
Latex party balloon type are rubber, these balloons are available in a wide range of colors, sizes, and shapes. The benefit about latex balloons are that it can be inflated using both air and helium. However for helium gas the latex balloons life span is only about 8-12 hours which is lesser then other balloons.
Foil Balloon Type
Foil party balloons type are thin, continuous film of metal over nylon. Therefore, foil balloon are less porous and remain inflated several times longer that untreated latex balloons. They have and estimated float time and can last for 2 to 3 weeks or more.
Cloud-Buster Balloon Type
Cloud-buster balloon type are party balloons are made out of chloroprene which is a mixture of both natural and synthetic latex. It gives the longest wear for all outdoor elements and a longer float time when it is with helium gas. It has an estimated float time and can last about 3 to 5 days.
Holiday Balloon
Holiday balloon type are when family and friends get together for great food, fun, and conversation. These balloons come in a variety of colors, shapes, and sizes. Some of the more popular holiday balloon choices include a round ghost face, bright orange jack-o-lantern, bat, or spider-shaped balloon.
Helium Balloon
Helium balloon are used during special occasions or birthday parties where you can make your child smile by giving him wings to let his dream fly high and achieve is goals.
Transparent Balloon
Choose the transparent balloon type to put inside mini gifts before you give them the bigger surprise. Seeing happiness on anyone's face is the greatest joy you can get.
Printed Balloon
Printed balloons type may be the most effective way to make the crowd get attracted to a full base. Get every event covered in printed balloons, with a great range of Seasonal Balloons for every occasion!
Message Balloon
Use these message balloon to express what you feel for them, blow your love into the balloon. It may be your anniversary or valentine, no matter what the occasion is express your affection all day with lots of balloons filled with love.
for more information check us out at BalloonParty!