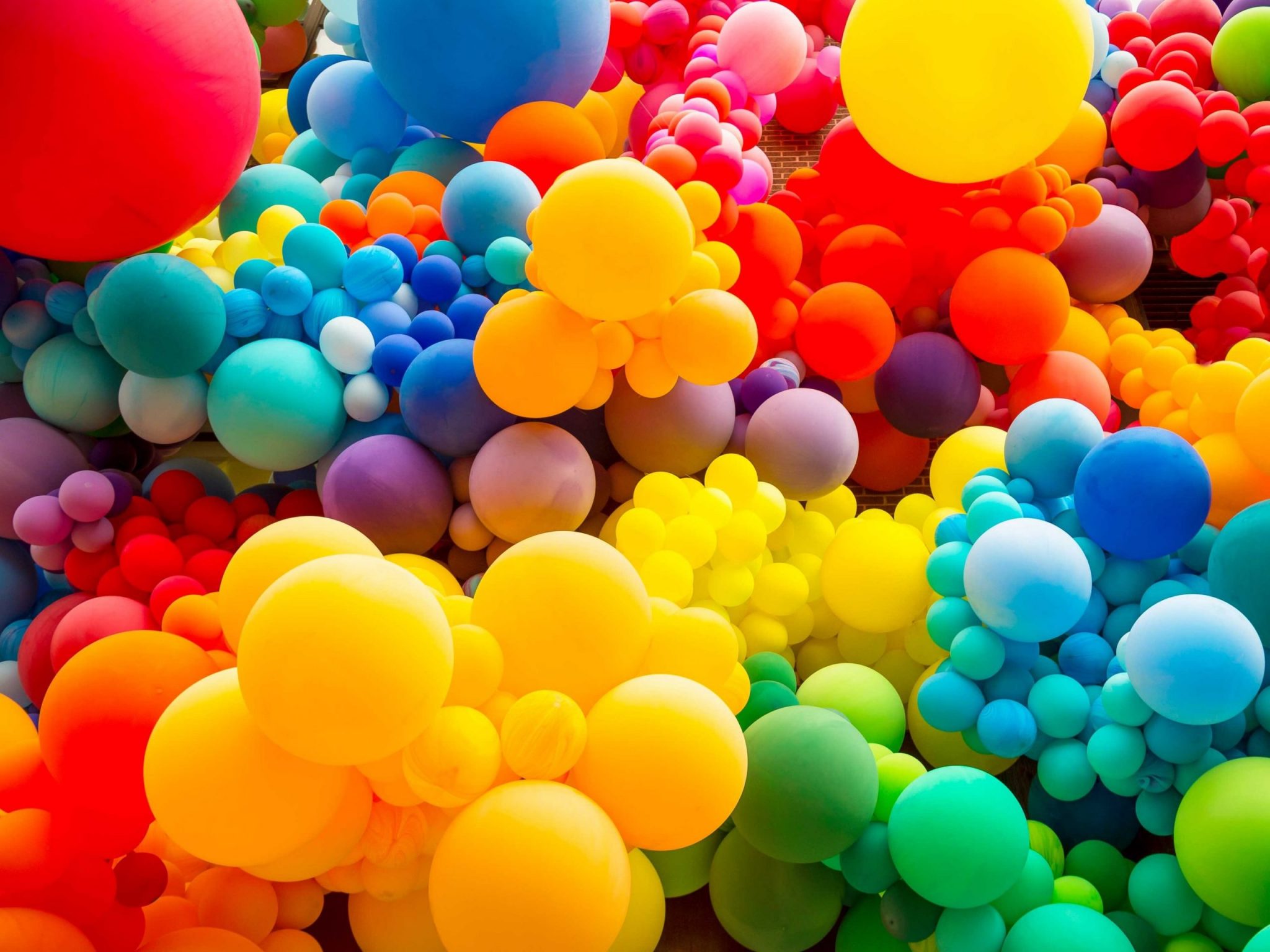 Do you know balloon type consist of 3 different ? We have the Mylar/ Foil balloons, Latex balloons and Cloudbuster balloons.
Latex balloon type are rubber, these balloons are available in a wide range of colors, sizes, and shapes. The benefit about latex balloons are that it can be inflated using both air and helium. However for helium gas the latex balloons life span is only about 8-12 hours which is lesser then other balloons.
Foil balloon type are thin, continuous film of metal over nylon. Therefore, foil balloon are less porous and remain inflated several times longer that untreated latex balloons. They have and estimated float time and can last for 2 to 3 weeks or more.
Cloud-buster balloon type are made out of chloroprene which is a mixture of both natural and synthetic latex. It gives the longest wear for all outdoor elements and a longer float time when it is with helium gas. It has an estimated float time and can last about 3 to 5 days.
We have a wide range of balloons type that caters to your event , theme or style that you are looking for. We have different balloon that cater for birthdays, marriage, animals, letters, numbers and many more . Besides just having off-shelve balloon design, you can also customize your own party balloons up to your own style and design , you say it we and we get it done for you. Get your balloons in bulk and enjoy our discounts.
Furthermore you can check us out on other platforms like Shoppe and Carousell to get your different balloon type by adding your favorites in your cart and checkout. However do keep in mine that there will be small delivery fee applied. Lastly do lookout for promo codes and enjoy the discounts on your party balloons.
If you have any further enquiries you can contact us directly or email, we will be more than willing to clarify things with you.
Email: Support@balloonparty.sg
Monday to Saturday – 9:00 am to 6:00 pm