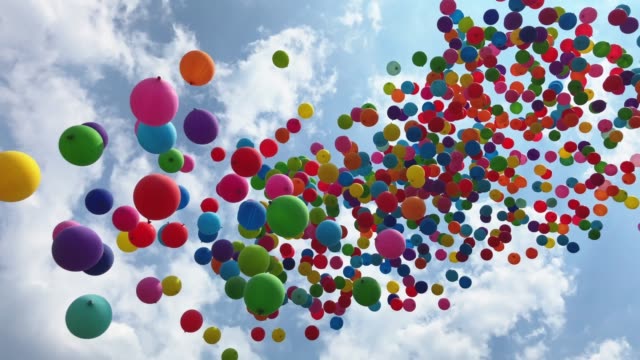 Introduction to Balloon Party Website
No matter the occasion, Balloon Party has something for you. From latex, Mylar and foil balloons to round, twisting, and shaped balloons, our selection is second to none. We have a collection of officially licensed and branded balloons from Disney, Marvel, professional sports leagues, and much more. Most of our balloons can be filled with air or helium, and we even offer self-sealing air-fill balloons.
What We Sell on Balloon Party Website
Latex Balloon
Latex party balloons are rubber, these balloons are available in a wide range of colors, sizes, and shapes. The benefit about latex balloons are that it can be inflated using both air and helium. However for helium gas the latex balloons life span is only about 8-12 hours which is lesser then other balloons.
Foil Balloon
Foil party balloons type are thin, continuous film of metal over nylon. Therefore, foil balloon are less porous and remain inflated several times longer that untreated latex balloons. They have and estimated float time and can last for 2 to 3 weeks or more.
Cloud-Buster Balloon
Cloud-buster party balloons are made out of chloroprene which is a mixture of both natural and synthetic latex. It gives the longest wear for all outdoor elements and a longer float time when it is with helium gas. It has an estimated float time and can last about 3 to 5 days.
A time when family and friends get together for great food, fun, and conversation. These balloons come in a variety of colors, shapes, and sizes. Some of the more popular holiday balloon choices include a round ghost face, bright orange jack-o-lantern, bat, or spider-shaped balloon.
Licensed party balloons means the balloons are legally part of a corporation or brand. For example, Dora the Explorer balloons, Disney balloons, Batman balloons, etc. All of our officially licensed and branded balloons are high quality and and are affordable.
Air-filled party balloons have their own advantages over helium but all types of balloons can be filled with air. All the air-filled balloons that we offer are affordable and of the highest quality.
Although our products are already affordably priced, the balloon accessories give you a more definite bang for your buck. Browse our balloon accessories and other products today.
More Information
Visit our website for more party balloons here. Do check out our Instagram @balloonpartysg to keep up with our latest post whenever we post!