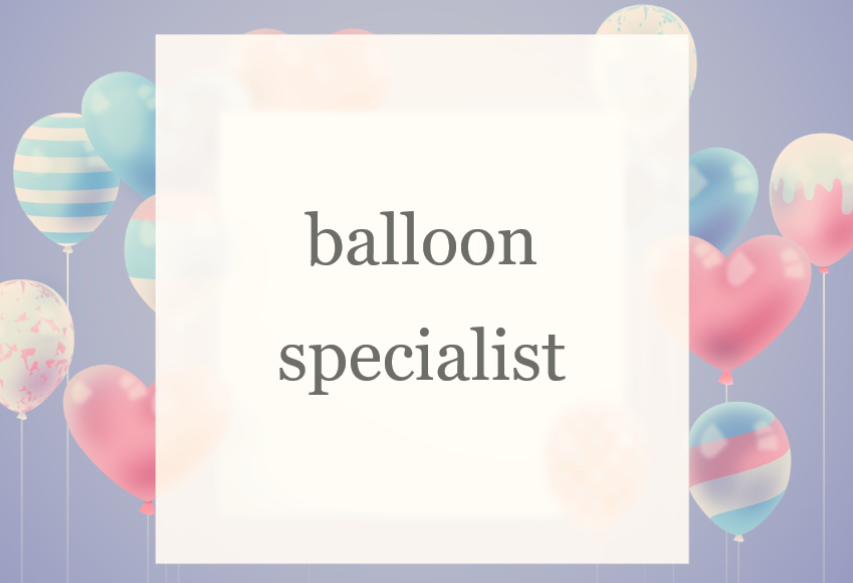 Balloon Specialist comes in many forms. To be a balloon specialist there are many ways to start from. Taking the practical exam is the final step in earning your CBA and can only be accomplished after completing three online tests. This is a four hour assessment of your understanding on the curriculum and the Principles & Elements of Design.
Benefits of becoming CBA specialist:
1.Value
Add value to your company and prestige to your name with the only certification program for balloon professionals in the world.
Priority Listing
Receive priority listing in the Balloon Pro Finder and you'll be one of the first businesses that customers see.
Special Pricing
Membership has its benefits including discounts and special pricing for professional resources materials, back issues of Images, and select Qualatex events including the World Balloon Convention.
Current Job Skills Required:
Firstly, balloon specialist must be a self- starter, motivated and great People and Interpersonal skills. Secondly, prompt and excellent customer service skills. Thirdly, work with children and parents and be a team player. Fourthly, ability to stand for long periods of time
and be able to move equipment quickly from gig to gig. Most balloon artists are likely to work part-time for themselves. Some perform during parties (primarily children's parties), while others create their decorations at home or within their store and deliver them to party locations. Close contracts for clients that are looking to book the venue and understand basic event and property management guidelines to facilitate event planning on and off site.
Types of balloons professional/ Specialist use:
Latex Balloons. The most common type of balloons is of course the latex balloons. Mylar (or Foil) Balloons. Mylar balloons are more expensive than latex balloons, but there are some very good reasons why. Difference Between Latex Balloons & Mylar Balloons. Cloudbuster Balloons.
For More Information
You can visit us at BalloonParty and find out more about our balloon packages that we offer.