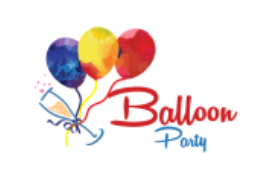 Are you looking to purchase balloon Singapore? We, the balloonparty, is an one-stop shop for you to purchase balloons. We accept orders for small orders and bulk orders. Bulk orders usually have a larger discount and small order most likely we don't give much discount. If you are buying balloons, we recommend you to buy more as decoration with balloon need to use a lot of balloons! This is because you will have more ideas to decorate your party! Why are you still waiting? Quickly come and get yours now, we are waiting for you!
Type of balloon Singapore we have
Confetti balloon
Confetti balloon Singapore are an excellent addition to any baby shower, creating a gorgeous backdrop that will impress your guests. Our how-to confetti balloon guide will show you how to get the most out of your balloons, including our best techniques for getting the confetti to stick to the edges of the balloon.
Latex balloon
Latex balloon Singapore are the gold standard in the world of party balloons. They are available in rubber, latex, polychloroprene, and nylon fabric. These are elastic and intended to absorb air and expand up to 5 times their regular size. Helium latex balloons should not be confuse with regular latex balloons.
Foil balloon
Foil balloon Singapore are constructe of a non-stretchy material that is a combination of metal and nylon. Because they are less porous and hence less prone to let the gas within to escape, foil balloons can endure up to two weeks as opposed to the one or two day lifespan of latex equivalents.
Chrome balloon
Chrome balloons are rapidly gain popularity. The brilliant metallic hues attract attention, and the balloons form eye-catching balloon décor whether helium-filled and floating or in air-filled balloon sculptures.