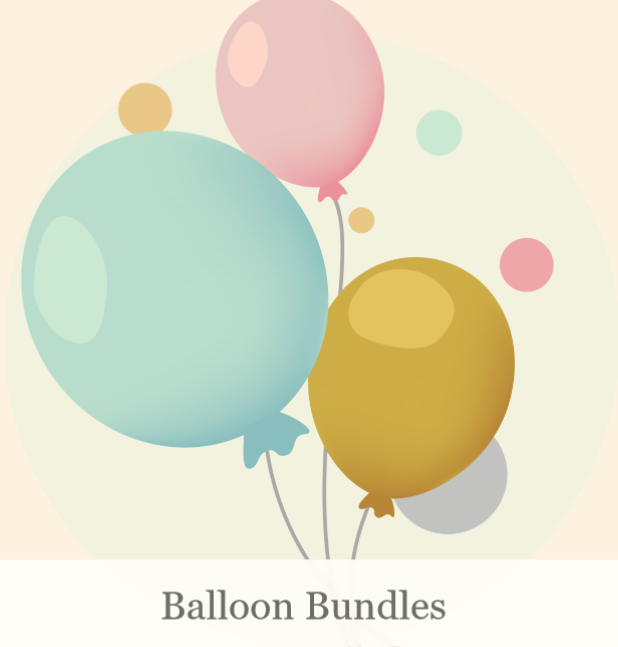 Balloons bundles add a lively vibe in parties or events. Getting them individually may not appear to be party like for the event. Firstly, bouquets typically consist of 3 to 7 balloons. Floor Bouquets typically consist of 5 to 12 balloons. Even numbers of balloons must be Cascaded also called Staggered for the best look. Here in PartyBalloonSg, we have all kinds of balloons for different set of themes available.
Sets Of Balloon Available

:

Balloon sets are easier to buy as it suits specifically for your event theme. Firstly we have Round Foil Series, love series, walking animal series, number series, unicorn series and fruit series. For something special and new we have marriage series, stuff toy, christmas, headband and also alcohol series!. For the current season, mother's day season there will be bundles of balloons available.
How to do Balloon Arrangement or bundles
Firstly, get an air pump, low temperature hot glue, scissors ribbon, and many colours of latex balloons. You can get latex balloon bundle in our store too. Secondly, gently slide the neck of the balloon over the nozzle, keeping a firm grip with your thumb and index finger. It works simply by applying downward pressure to the black flexible section. Take about 2.5 m of ribbon. Take one end and tie a loose knot. Leave half a meter spare at the balloon end. Slip the knot over the neck of the balloon and tie it in front of the knot. Tie a second knot to attach the ribbon securely. Thirdly, attach the other end of the curling ribbon to your balloon base, allowing 1.5 m of ribbon from the base to the balloon.
For More Information
For more information you can visit us at BalloonParty and find out more about our balloon bundle that we have offer.