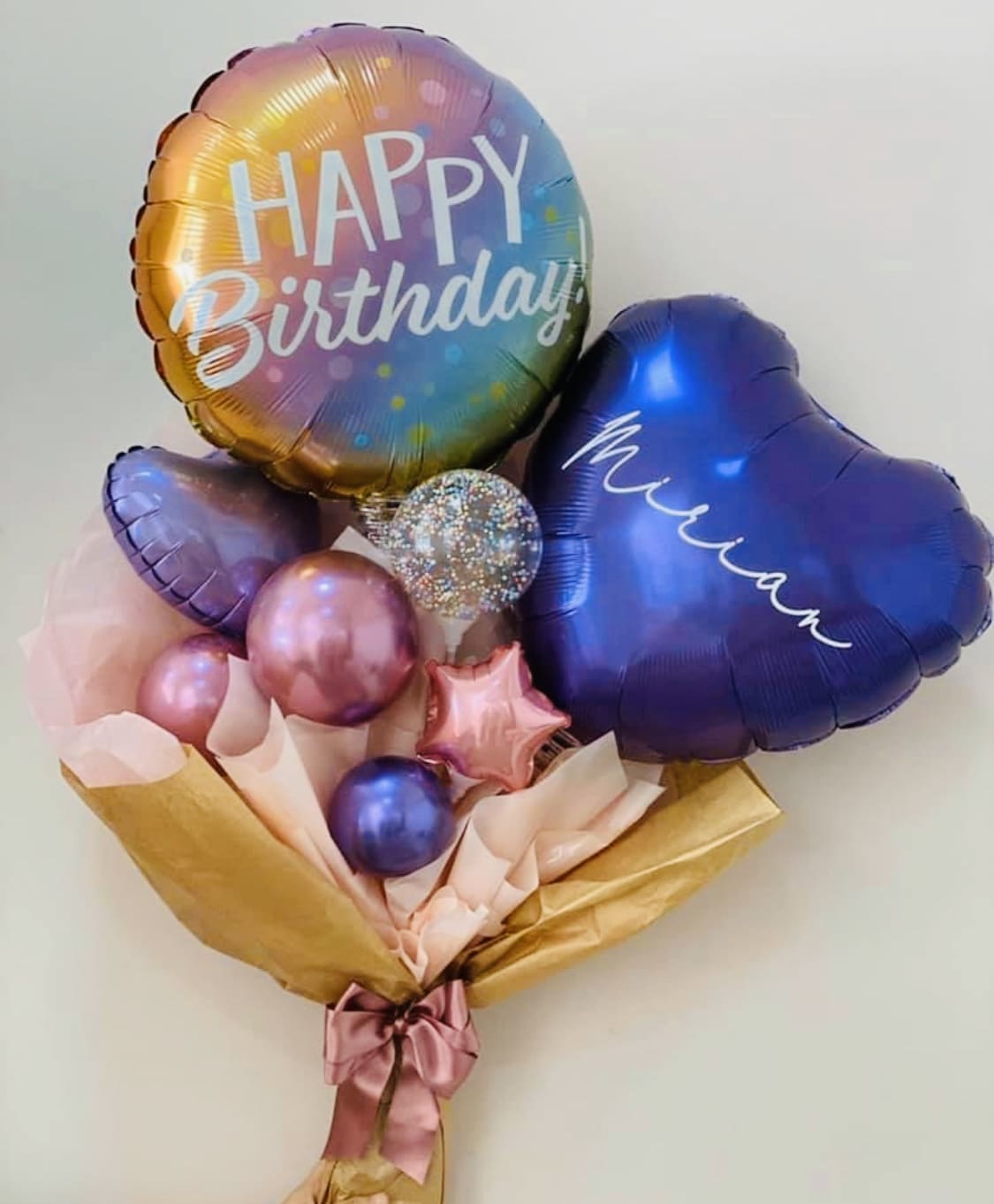 Do you know that when it comes to gifting bouquets it does not necessarily need to be flowers? Introducing you to balloon bouquets are done with balloons that you can gift your loved ones and overwhelm them. We have a wide range balloons design that varies from different shapes, sizes and colors.
Balloon Bouquets
Balloon bouquets lifts the spirits and are perfect for special occasions. Let it be any occasions like weddings, birthdays, anniversaries, graduation you name it . There are many ways that you can customize these bouquets to your likings. Having a flower bouquet will last you for about 2 weeks or so, but balloon bouquets can last longer like months or even years. In addition, balloon bouquet are the trend as everyone has innovative bouquet ideas that it can be done with balloons.
Customization of Balloons
Everyone wants to gift a gift that has some meaning and something that is always out of the box. With customization of the , one can go innovation and let their imagination go wild. Besides personalizing the wording on the balloons, you can also add other details like roses, baby breath , feathers, lights, chocolates and many more. You can add stuffs into and transparent bubble balloon which makes it visually appealing and surely to grab the attention of the gift receiver.
Other Services
Besides bouquet we do also have services like selling different type of balloons for parties and events. We are an one stop center for all party balloons, therefore there is no need to worry about having to get balloons from others places. BalloonParty is an one stop center for all birthday balloons. Do check out our wide range of balloons that caters to different events and parties.
Other Information and enquiries
We promise that balloon bouquets are loved and treasured by all and it will indeed be a gift to be remembered. You can contact us directly for more information and checkout our Shopee and Carousell accounts for balloons and visit our website BalloonParty.
Email: Support@balloonparty.sg
Monday to Saturday – 9:00 am to 6:00 pm