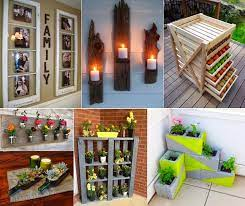 DIY projects you can do with balloons. When you only use it once and you're just going to throw them away?
Balloons come in different shapes and sizes, made of rubber and aluminum foil. We also use them for purposes like playing with them around the house or when we have a celebration for birthday parties and special occasions.
This isn't good as we keep wasting our money to get a balloon and just use them for one day. I feel that balloons can be for other purposes for different objectives and what we can do with them instead. If you are bored of using balloons by inflating them and using them to throw as water balloons. I suggest that you go and read from the DIY.com website on Projects you can use balloons as materials for various projects.
This website has come up with 15 DIY works that you can choose from. Based on what you can do with it and how useful it is and how it can be a benefit when you create one for yourself to do doing your free time.
Out of the 15 DIY projects that need balloons. I strongly recommend that you do 4 out of 15 of the project designs.
They are colorful balloon ice cubes that can be used to cool beverages during the hot season.
If you don't know how to design, don't worry as the DIY studio can help you. They provide tutorials and teach and will teach you the basic techniques so it's easier for you to design your donut balloon.
For parents who want to take hilarious or cute photos of their child. I suggest that you create a hot air balloon photo booth as you can take photographs. Your children will also love it as they enjoy and have fun playing around.
You can also create an ice cream cone balloon that you can use during your birthday party. If you are interested in getting a balloon, you can go to our website if you want to purchase one for parties or events.