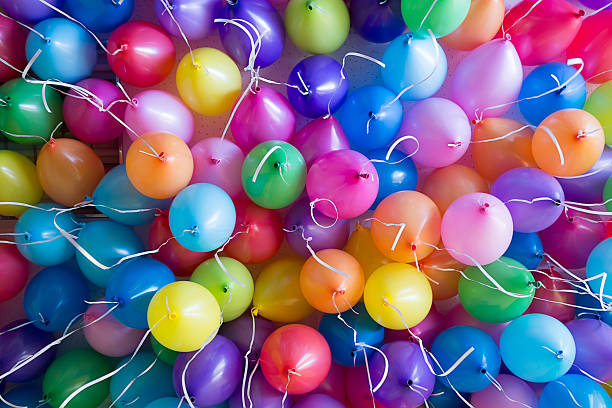 Are you looking for balloons to decorate you event and set the theme? You are at the right place, balloonparty, an one stop center for a range of different balloons type that you can get. Unlike others, That Balloons provide package rates to coordinate your party or event!
Latex balloon type are rubber, these balloons are available in a wide range of colors, sizes, and shapes. The benefit about latex balloons are that it can be inflated using both air and helium. However for helium gas the latex balloons life span is only about 8-12 hours which is lesser then other balloons.
Foil balloon type are made of thin, continuous film of metal over nylon. Therefore, foil balloons are less porous and remain inflated several times longer that untreated latex balloons. They have and estimated float time and can last for 2 to 3 weeks or more.
Cloud-buster balloon type are made out of chloroprene which is a mixture of both natural and synthetic latex. It is designed to give the longest wear for all outdoor elements and a longer float time when its is inflated with helium. It has an estimated float time and can last about 3 to 5 days.
Bubble balloon type are non-allergenic balloons which are made of a clear, stretchy, plastic which allows them to be inflated to almost a round shape. However compared to other balloons float time, bubble balloon float time depends on the balloon size. Basically the bigger the balloon the longer float time. It's estimated float time for the bigger balloons are 3 to 5 weeks and for the smaller balloons are about a week.
Chrome balloon type are of basically latex with extra metallic touch and shine. It is ideal for weddings, birthdays and many more events. Floating time approximate in 8 hours depending on the surrounding temperature, when located on cold area room, floating time may last up to 10 hours.