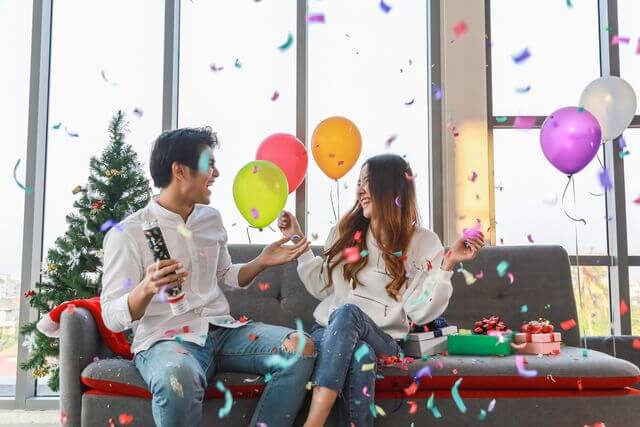 It's not a Balloon party without balloons. Balloon Party Singapore have loads of great options available balloon supplies to help you celebrate all of life's moments. From birthdays to weddings and new babies, we've got a balloon for every event so you can make any occasion really count.
Our range of foil helium balloons is the perfect way to really get the party going, no matter what you're celebrating. We have plain balloons shaped like circles, stars or hearts, as well as giant number balloons or those with messages to let everyone know what the party is for.
Balloon Party Singapore Supplies
Did you guys know we are also a wholesale party balloon Singapore, hence you can get balloons in bulk from us! We have a wide range of balloons that you can choose from with affordable and cheap price just for you. In addition we also do customization of balloons, so why wait? get your designs for us and we will get you your very own customized piece of art.
We also offer other services such as pumping of normal air and helium gas. Do let us know if you want your party balloons deflated or inflated. Additionally there will be extra charges will be implied for helium gas depending on the size of the balloons.
Any other platforms to shop for Balloon Online?
We are also now available in Shopee and Carousell. Just add us to your cart and check out together with your other items! Simple and hassle-free! We have many exciting reasonable and affordable online balloon party Singapore bundles.
For more information check us out at BalloonParty and start shopping with us for all your events. We are a one stop center Balloon Party Singapore center for all parties!
We provide the best services and we assure you that you do not have to worry about buying balloons from other shops. You can can everything you want. We are trusted Party Balloon Singapore Seller.
Furthermore, if you have any enquiries you can contact us directly or email, we will be more than willing to clarify things with you. Not only that, we are now up on Instagram do check us out there too. Besides all these platforms we will be up in Amazon too soon.
Email: Support@balloonparty.sg
Monday to Saturday – 9:00 am to 6:00 pm