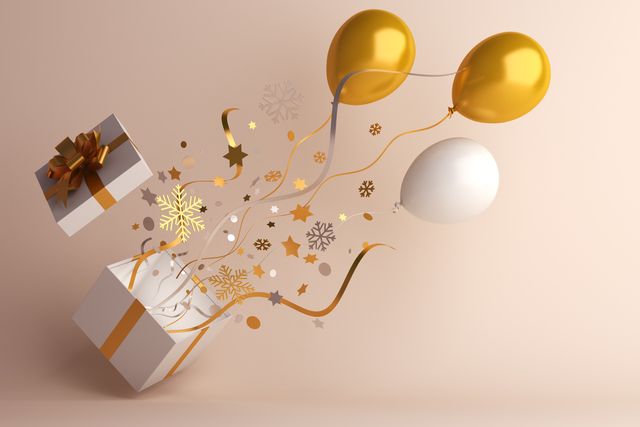 BalloonParty's Balloon Party Service buy in bulk and pass the savings on to you, saving you up to 40% off regular prices. That means mylar and foil balloons, helium party balloons, and party supplies from Balloon Seller are all inexpensive. Do you need help decorating your Singapore event or party venue? We provide both cost-effective and practical programs. We have a large selection of balloons available for festivals, celebrations, weddings, birthday parties, baby showers, and graduations.
Balloon Party Service that we provide:
Select & View a wide range of Balloon Party Service supplies in stock. Browse through our collection of party stuff from balloon designs, size, shape, and colors, party supplies for Birthday party to Graduation party, we offer supplies to all your party needs. Buy immediately without the need to wait for delivery.
Party Decoration. Need help with decorating your event or party venue in Singapore? Provides packages at reasonable and affordable prices. Be it a festival, Events, wedding, birthday party, baby shower to graduation we have a huge range of balloons.
Balloon Party Service purchase in bulk and pass the savings along to you with discounts up to 40% off normal pricing. That means affordable prices on all our Mylar and Foil balloons, helium party balloons, and party supplies.
Ordering is available online which can save you money. We try to reduce the prices to a minimum so that we can still strive for excellence in customer service. At Balloon Party Service, we try to answer all your e-mails and we hope to hear your feedback. Your feedback can help us understand your needs, so feel free to e-mail us and we will respond quickly within 7 days a week.
Type of Balloons that Balloon Party Service Sells
Latex in Balloon Party Service are rubber, these balloons are available in a wide range of colors, sizes, and shapes. The benefit about latex balloons are that it can be inflated using both air and helium. However for helium gas the latex balloons life span is only about 8-12 hours which is lesser then other balloons.
Foil balloons are made of thin, continuous film of metal over nylon. Therefore, foil balloons are less porous and remain inflated several times longer that untreated latex balloons. They have and estimated float time and can last for 2 to 3 weeks or more.
Cloud-buster are made out of chloroprene which is a mixture of both natural and synthetic latex. It withholds longest wear for all outdoor elements and a longer float time when its is on helium. It has an estimated float time and can last about 3 to 5 days.
Any other platforms Balloon Party Service is on?
As a Balloon Party Service we are now available in Shopee and Carousell. Just add us to your cart and check out together with your other items! Simple and hassle-free! We have many exciting  reasonable and affordable online balloon packages.
For more information check us out at BalloonParty and start shopping with us for all your events. Not only that,  we are a one stop Balloon Party Service in Singapore for all parties!
We provide the best services and we assure you that you do not have to worry about buying balloons from other shops. You can can everything you want. We are trusted Balloon Supplier Singapore.
 Furthermore, for more enquiries you can contact us directly or email, we will be more than willing to clarify things with you.
Email: Support@balloonparty.sg
Monday to Saturday – 9:00 am to 6:00 pm