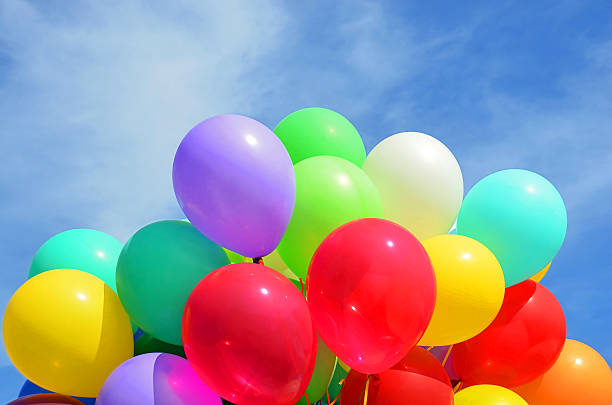 Latex balloon
The material is the same whether you buy a single balloon or a box of balloons in bulk. These balloons are made of rubber and come in a variety of forms, sizes, and colors. It can tolerate not only normal air, but also helium gas. Despite their interesting qualities, latex balloons may cause allergic reactions in certain people, so it's best to avoid them.
Float time for latex balloon
Normal air is used to inflate latex balloons, which have a lifespan of 2 to 3 weeks. Latex balloons, on the other hand, have a life duration of only 8-12 hours when filled with helium gas, which is significantly less than that of other balloons. Latex is a porous substance. As a result, helium begins to leak out as soon as the balloon is inflated. Therefore, we recommend filling them with helium as soon as possible before the event to ensure that they look their best throughout. It is advisable to store the balloons at room temperature because they will endure for several years and will not degrade in quality.
Risk
Latex balloons are bright and lively, and they help to bring an event to life. They, latex balloon are, nevertheless, one of the major causes of choking deaths among children in the United States. Between 2001 and 2014, balloons were involve in nearly a third of all toy-related choking deaths. The majority of balloon-relate injuries occur in children under the age of six, but even older children should be educate about the dangers of chewing or sucking on balloons. To avoid any type of fatality, it is best to keep small children and toddlers away from the balloons.
More information and enquiries
Latex Balloons are fun and colorful, however it does have its pros and cons. You can contact us directly for more information and checkout our Shopee and Carousell accounts for balloons. and visit our website BalloonParty.
Email: Support@balloonparty.sg
Monday to Saturday – 9:00 am to 6:00 pm