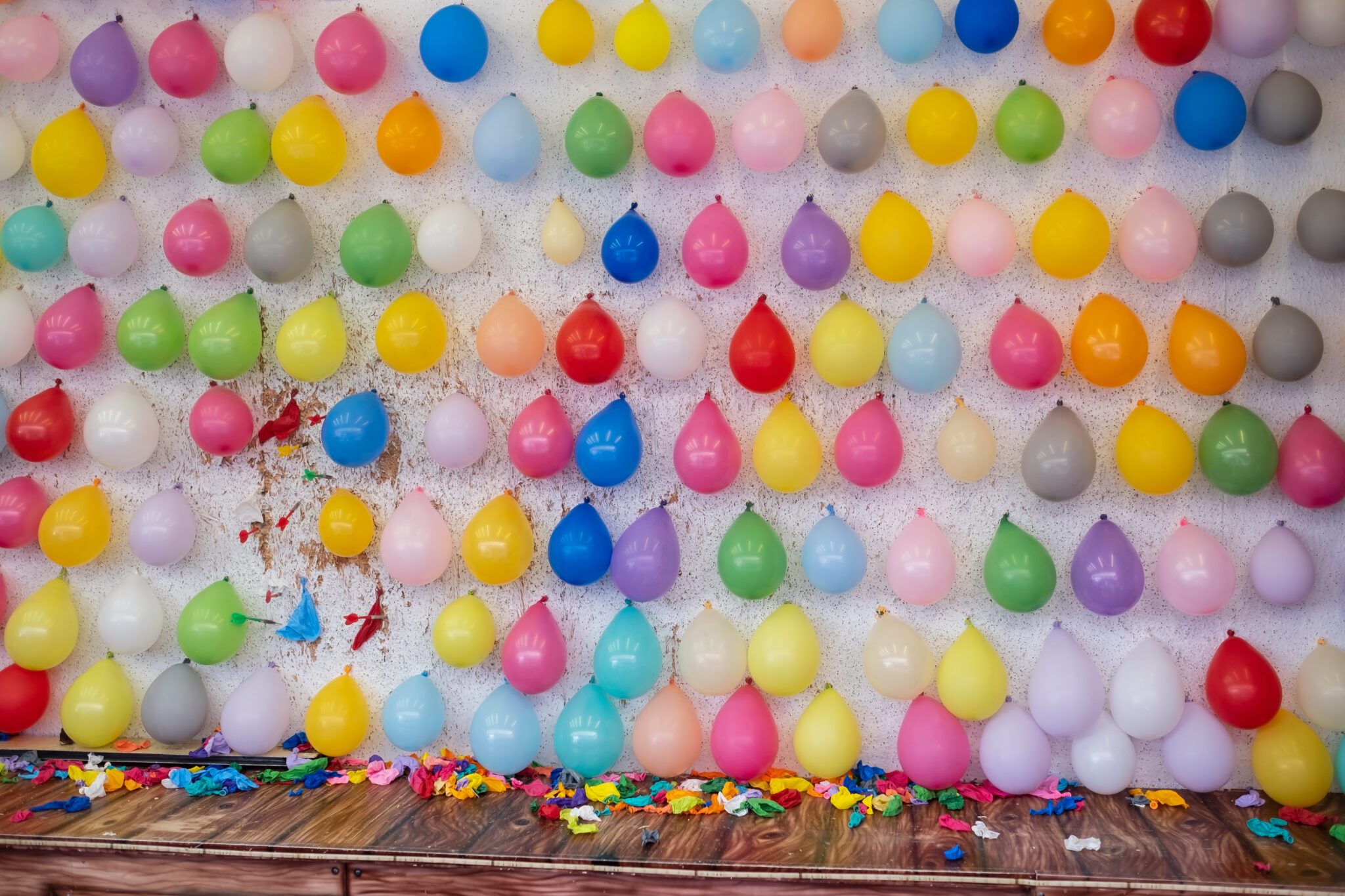 Balloons are not just fun, they come in all sorts of cool shapes, colors, and materials, making them perfect for parties and playtime! Check various balloon types from the classic latex balloons to the shiny foil balloons, each type has its special magic. In this article, we'll take you on a fun adventure to discover the different types of balloons that will make your celebrations extra awesome!
Latex Balloons
Let's start with the classic favorite – latex balloons! They are like colorful bubbles that make every party more exciting. You can find them in all sorts of shapes and colors, like round, heart, and even animal shapes! Latex balloons are fantastic for decorating your party space, playing games, and giving out as party favors. The best part? They are good for the environment because they can go back to nature!
Foil Balloons
Get ready to shine with foil balloons! They are super shiny and can hold helium for a long time, which makes them perfect for making floating balloon bouquets. You can find foil balloons in letters, numbers, and characters, so you can spell out your name or your favorite message at the party!
Mylar Balloons
Mylar balloons are like shiny stars that add elegance to any event. They are made from a strong plastic material that makes them look extra glossy and bright. Just like foil balloons, Mylar balloons are great for helium, and they have an easy self-sealing valve, so you can fill them up quickly.
LED Balloons
Want to make your party glow? LED balloons are here to light up the night! These special balloons have tiny LED lights inside, so they shine like magic. They come in different colors and are perfect for evening parties or indoor celebrations.
Water Balloons
When it's hot outside, water balloons are the way to go! Fill them up with water and have a splashing good time with your friends. Water balloons are excellent for fun outdoor water games that will cool you down on a sunny day.
Linking Balloons
Want to create something big and impressive? Linking balloons are your answer! They have tails and tabs that you can tie together to make fantastic balloon chains, arches, or even walls. They are perfect for making cool entrances or dividing party areas.
Punch Balloons
Punch balloons are like bouncy friends that you can play with! They have a rubber band attached, so you can punch them and watch them bounce back. They make awesome party favors and are guaranteed to keep everyone entertained.
Modeling Balloons
Are you ready to be a balloon artist? Modeling balloons are just what you need! They are long and thin, perfect for twisting and shaping into animals, hats, swords, and more. Let your creativity fly, and you'll be amazed at the incredible things you can make!
Balloons are like a world of fun waiting for you to explore! With all these different balloon types, you can create the most exciting and colorful parties ever. From decorations to games and even glowing lights, balloons have everything you need to make your celebrations unforgettable. So, let's start the balloon adventure and make your parties balloon-tastic!
Check out our store to buy any balloon types easily direct from singapore balloon party supplier!